Postcard Spotlight is an interview series showcasing young leaders and creative minds who are making their mark with their unique talent and drive.
In the spotlight this week is Akanksha Maker, a travel enthusiast at heart and the Managing Editor at Business Traveller India. Read on to know her story.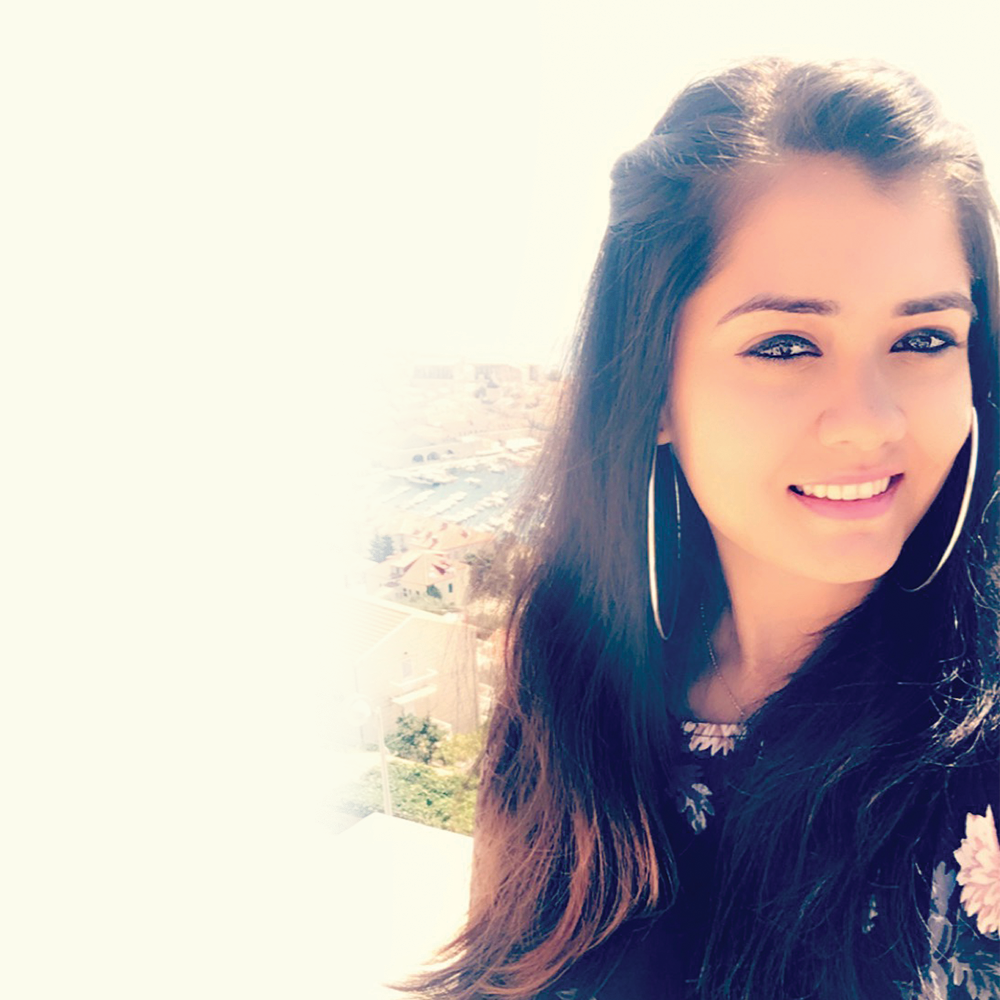 Tell us about your journey, as a writer, journalist and now a managing editor.
Since school, I have always been interested in the written word. It was around the 8th grade that I knew that I wanted to become a journalist. Having studied BMM (Bachelors of Mass Media) and then my masters in marketing and communications from Westminster Business School, I gained work experience across a few companies in marketing and creative direction. I had been freelancing with iDiva and Mumbai Mirror since college and juggled between writing and marketing ever since. I then interviewed with the CEO of Business Traveller India that was planning its launch in 2015. Being passionate about travel since my childhood, this stint almost seemed too good to be true. I was then hired as assistant editor of the magazine and then began some of the most memorable years of my life, where I got on a plane almost every month, discovering and exploring different parts of the world – all while "working". Writing, travelling and editing almost came naturally to me, and work didn't feel like it, most of the time. However, what I loved the most, besides discovering wondrous places in the world, was meeting people from different walks of life and listening to their stories. Coming from a family of travel lovers, and now travelling for a living, I have been lucky enough to visit roughly 22 countries as yet. As of today, I work as Business Traveller India's managing editor, and continue to love what I do!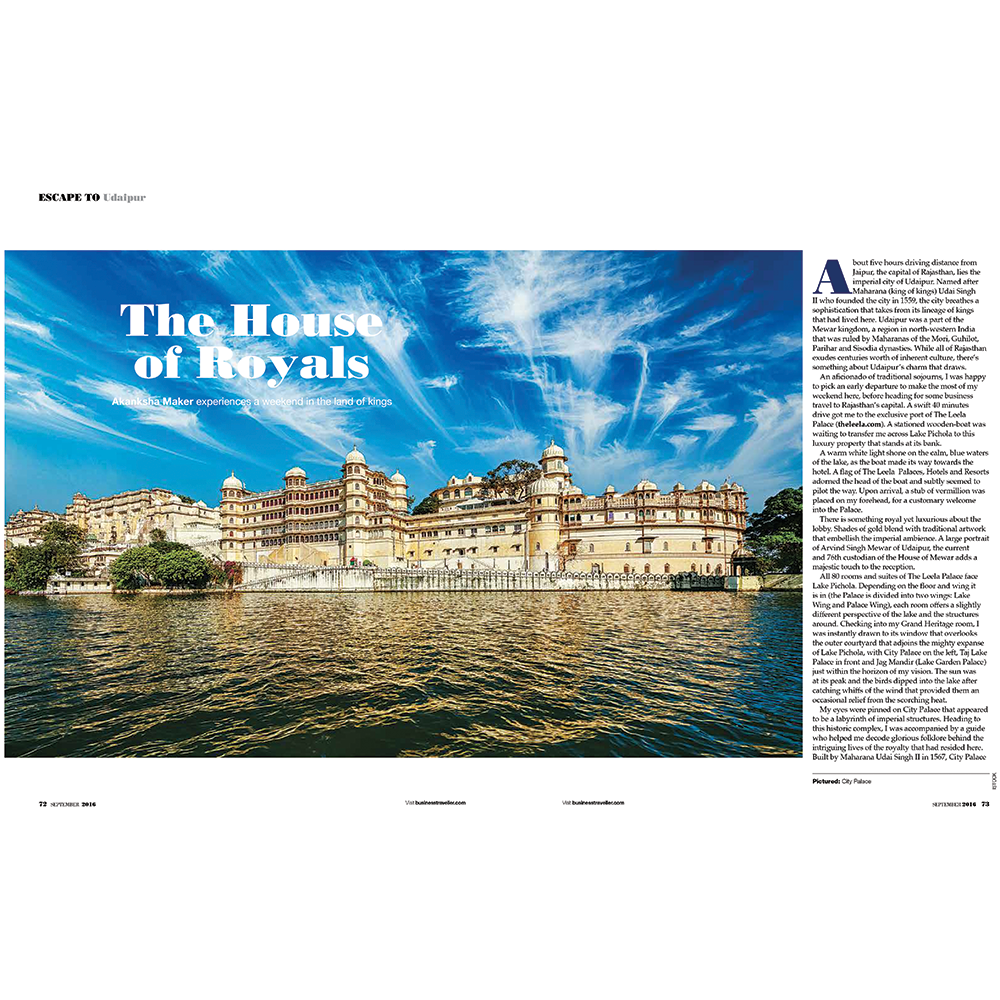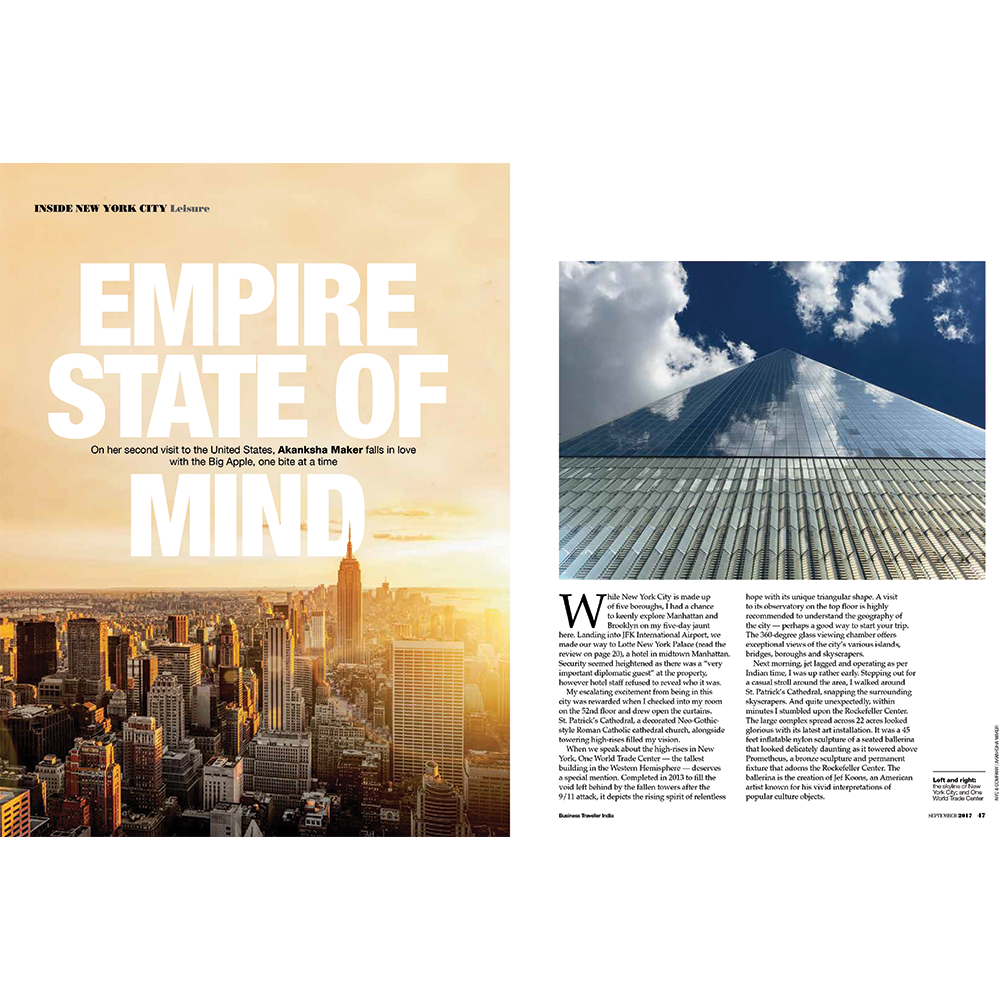 Share a story about your most memorable business trip.
It's so hard to pick one. It would be between Tokyo, London, Kathmandu and Paris, so let me share a line for each! Waking up to the view of Mount Fuji from my room at Aman Tokyo; visiting London in 2019 before the pandemic hit during Christmas time and soaking in all the yuletide magic; and taking a Buddha Air flight from Kathmandu for a "joy ride" to see Mount Everest; and watching Metallica live in concert in Paris. Clearly, my business trips turned to leisure ones post the meetings' schedules!
What advice would you give to aspiring travel writers?
Pursue the passion behind travel, and the rest will come naturally.
What's the most exciting trend you've witnessed in your industry in the last few years?
Since my forte is in business travel, I've noticed a seamless blend between business and leisure travel (bleisure travel). Post the pandemic, workations and staycations have become almost second nature to corporate travellers, who miss that comfort of a hotel room! And lastly, luxury travel has evolved from being loud and over the top glitz to intimate and sophisticated minimalism.
Being the managing editor of a travel publication, what are the key challenges you've faced due to the global pandemic and how have you tried to tackle them?
Our job as a travel publication is to keep the spirits high of travellers and especially the industry who has been badly hit – including aviation, hospitality and MICE (meetings, incentives, conferences and events). We endeavour to focus on the positive stories and remind people of their wanderlust, vicariously letting them travel to destinations via our words and pictures. Our readers have also been interested in knowing about the rules and regulations with regards to pandemic related restrictions, and we keep them up to date on the same.
What are the top 3 things on your bucket list?
I absolutely love space and aviation; so one thing on top of my bucket list is this "Edge of Space Jet Flight" in Russia that takes you to the edge of the stratosphere, for a once in a lifetime flight on a MiG-29 Fulcrum aircraft. After this point in air, only astronauts can fly!
Second on my list is an expedition to Antarctica, where I would like to walk amongst seals and penguins, watch blue whales dive into the icy waters, and hike to vantage points of the South Pole.
Third on my list is a diving trip to Yongala in Australia, which is a shipwreck off the coast of Queensland, to swim alongside manta rays, octopuses, turtles, bull sharks, tiger sharks, clouds of fish and vivid coral.
A book you think every writer must read?
Sapiens: A Brief History of Humankind by Yuval Noah Harari. The book spans the history of humankind from the stone age to the 21st century. It intersects natural and social sciences, telling you about the awe-inspiring facts of the world that we live in – only making you want to discover it more. It also makes you realise how small we are in comparison to the planet we reside in.
How do you like to spend your free time?
I love watching science fiction, documentaries and history shows, working out, listening to music and learning more about the things that I love – reading about destinations to travel to, new foods to try and basically expanding my horizons in whatever way I can.
Which are your favourite accounts to follow on Social Media and why?
I love @somewheremagazine for their mesmerising photographs of the earth and @accidentallywesanderson for their aesthetic imagery inspired by the filmmaker.
Where can people get in touch with you?
You can follow me on @akanksha_maker on Instagram or write to me at [email protected]