Postcard Spotlight is an interview series showcasing young leaders and creative minds who are making their mark with their unique talent and drive.
In the spotlight this week is Saksham Kulkarni, a young Marathi actor best recognised for his roles in Pak Pak Pakaak and De Dhakka, among others. Read on to know his story.
Tell us about your journey— what inspired you to get into acting?
My family has always been an art lover. So while growing up, I was exposed to many good films, listened to eminent singers, and watched good plays. And I was totally fascinated. Since childhood, my family always encouraged me to take part in various extracurricular activities such as elocution competitions, fancy dress competitions, and I used to love it on stage. There was no stage fright. So we figured if I feel confident on stage, how about giving auditions for the camera. I gave a couple of auditions and got my first acting part when I was in 4th grade. My family always supported and encouraged me to improve my acting techniques. I attended many theatre and film workshops which helped me a lot.
Describe the experience of working on your debut film, Pak Pak Pakaak.
It was truly amazing. I was 12 years old back then. More than 300 kids had auditioned for the part. The makers liked my audition so much that I was finalised instantly. The director, Gautam Joglekar, encouraged me to give my best in every scene. He gave me good insights while we were developing the character of Chikhloo which helped me a lot. Working with Nana Patekar taught me a lot of things. Many scenes were improvised on the set. It helped me to improve my improvisation skill. Also, since we were shooting on film, I got to know the production side as well. We used to rehearse a shot many times until we thought it was ready to be captured. I still remember Nana kaka and Gautam dada telling me, 'Keep on rehearsing until you think it is good enough.' Everyone on set truly believed that we were making something unique and which will be cherished many years down the line.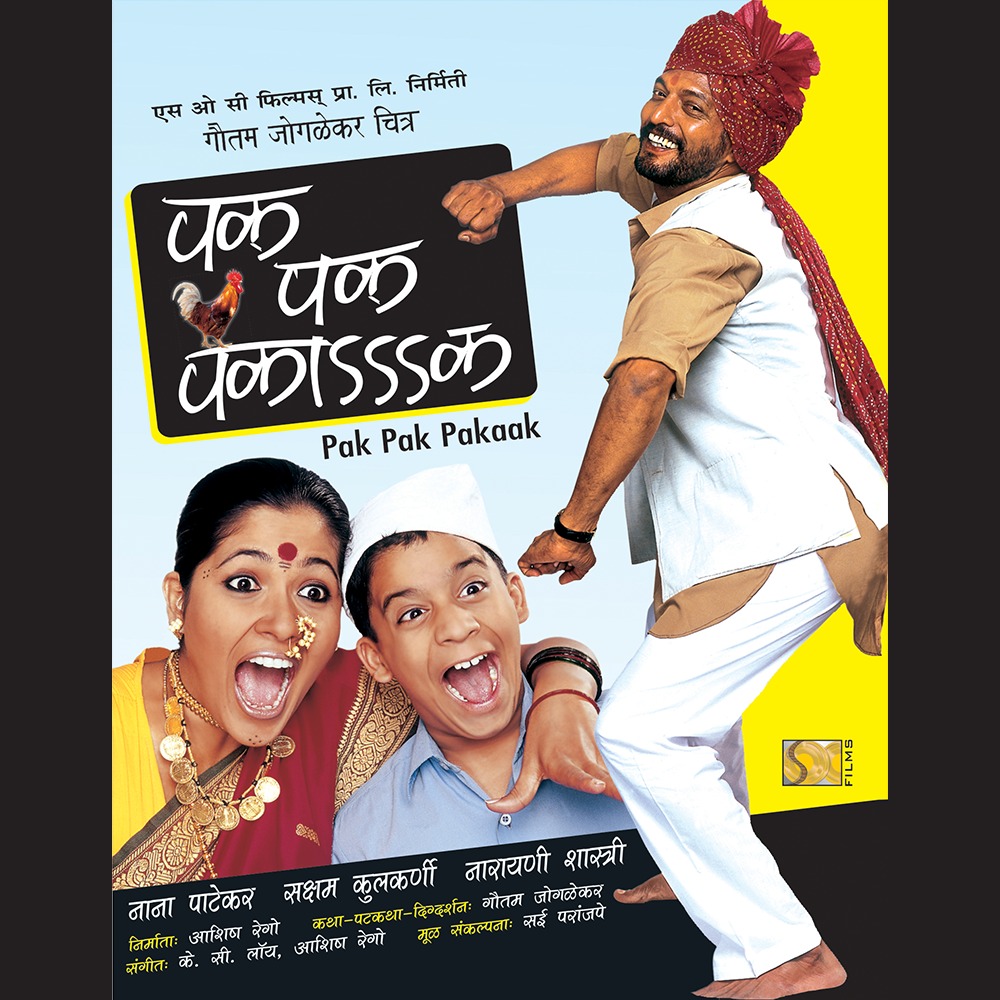 Share your most memorable 'Behind the scenes' story from a film/series you were a part of.
The scene in Shikshanachya Aaicha Gho where Bharat Jadhav accidentally hits me with a bat; was pretty late in the night when we started shooting that scene. Everyone was really tired and sleepy but we knew that this scene was the most important part of the film. Mahesh Manjrekar called Bharat kaka and me and told us that this is the room where we will be filming the scene. He told us that he wanted the scene in one shot to maintain the intensity. He told us to improvise the whole scene, and the camera was to be placed according to our improvisation. It was an amazing experience for me to improvise with Bharat kaka and Mahesh kaka. I feel blessed that I could work with such experienced directors and actors at a very young age. It has always kept me motivated to improve my craft.
If you had to choose between films or theatre, which one would it be and why?
This is a tough one. But I would say theatre. I love the adrenaline rush when the 3rd bell rings. The reaction of the audience is instant. You get so much energy. Overall the process of setting a play has always fascinated me. You can explore so many things. I did a play Mirad- A Boy From Bosnia, in which I had to play 11 characters. We started rehearsing 2-3 months before we performed for an audience. We worked on every character minutely. How a character would walk, talk, sit, etc. And when I finally performed on stage the feeling of satisfaction was just great.
Who's the one director you want to work with and why?
There are so many I look up to, who really inspire me. To pick one of them, I would say Christopher Nolan. I am really in awe of his storytelling. All of his films are unique in their own way. He is so passionate about his work that I remember in an interview, he had mentioned that many producers had rejected his debut film Following, so he paid from his salary and made the film anyway. It took him a year to complete it. But he never gave up.
Which actor (male or female) would you consider as your ultimate inspiration?
Daniel Day-Lewis. He is a legend. The detail he brings to each character he plays is amazing. He manages to reach the depth of the character flawlessly. In the film Gangs of New York, it was his idea to have an eagle in the eye. He is truly an ultimate inspiration.
If your life were to be made into a web series/biopic, what would it be called?
I feel I have to work a lot, learn a lot, explore a lot and achieve a lot. After that people can decide whether my life could be an inspiration for others to be made into a biopic. But for fun, let's say 'Saksham- The Capable.'
What are the top three things on your bucket list?
Direct a film
Do a film in any language other than Hindi and Marathi
Learn to dance properly😂😂
What's that one piece of advice you would like to give to people who are looking to get into acting professionally?
Glamour is just the tip of the iceberg. A lot of hard work needs to be put in. It's not as easy as it looks.
Where can people get in touch with you?
I am not that social a person, but you can get in touch with me on Instagram.